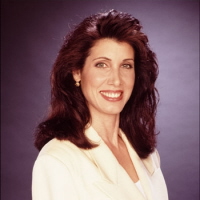 Cris Notti
Cris Notti is a graduate of the Otis Art Institute of Parsons School of Design. Although born and raised in Los Angeles, her first language was Italian like her parents. From them, Cris discovered the beauty of jewels at an early age. She was enamored with her father's 5 carat diamond, platinum, and white gold ring and inspired by her mother's emerald ring that her grandfather had received as a gift from the King of Naples. Thus began a life-long passion for discovering and collecting treasures.
Cris started her career in fashion, making "made to measure" professional suits for women executives in the film industry. Her business grew into a retail store in Beverly Hills for her exclusive designs and a line of better dresses. Blending her technical and fine arts training with old world traditions – luxurious fabrics, handmade details and superior craftsmanship – she added her modern California lifestyle of humor, fun and the unexpected to create a new line. Her designs were quickly scooped up by major TV shows, stars, celebrities and she built a loyal following. All along, she never forgot what might be considered the most important aspect of any look – the jewels.
In her 35+ years of hands-on experience in all aspects of fashion concept to design, Cris has developed an expert eye for jewelry. In addition to creating her own designs, she has amassed quite the collection of fine estate, vintage, and antique jewels and is so excited to share them with you!
In addition to Cris Notti Jewels, she also lends her fashion expertise to Bona Notti, which makes luxury silk sleep masks.